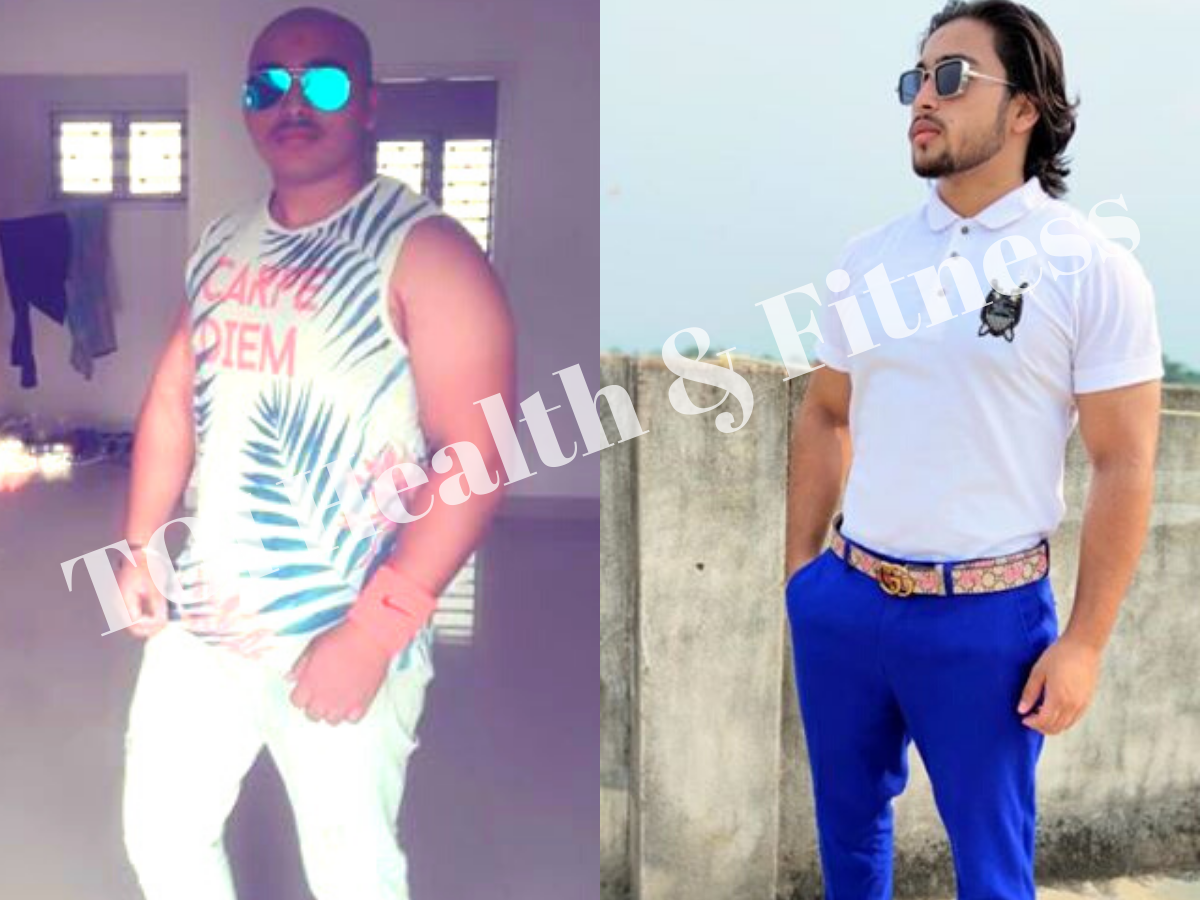 When you are overweight, life may seem anything but kind. For 22-year Asad (also known as Sam), his growing weight had made him the target of body shaming and namecalling. However, he did realise that his health was taking a beating (because of all the kilos he had piled on) when he started developing stretch marks all over his body. With sheer determination and will power, he completely changed his lifestyle and got back in shape! Read his inspiring weight loss journey.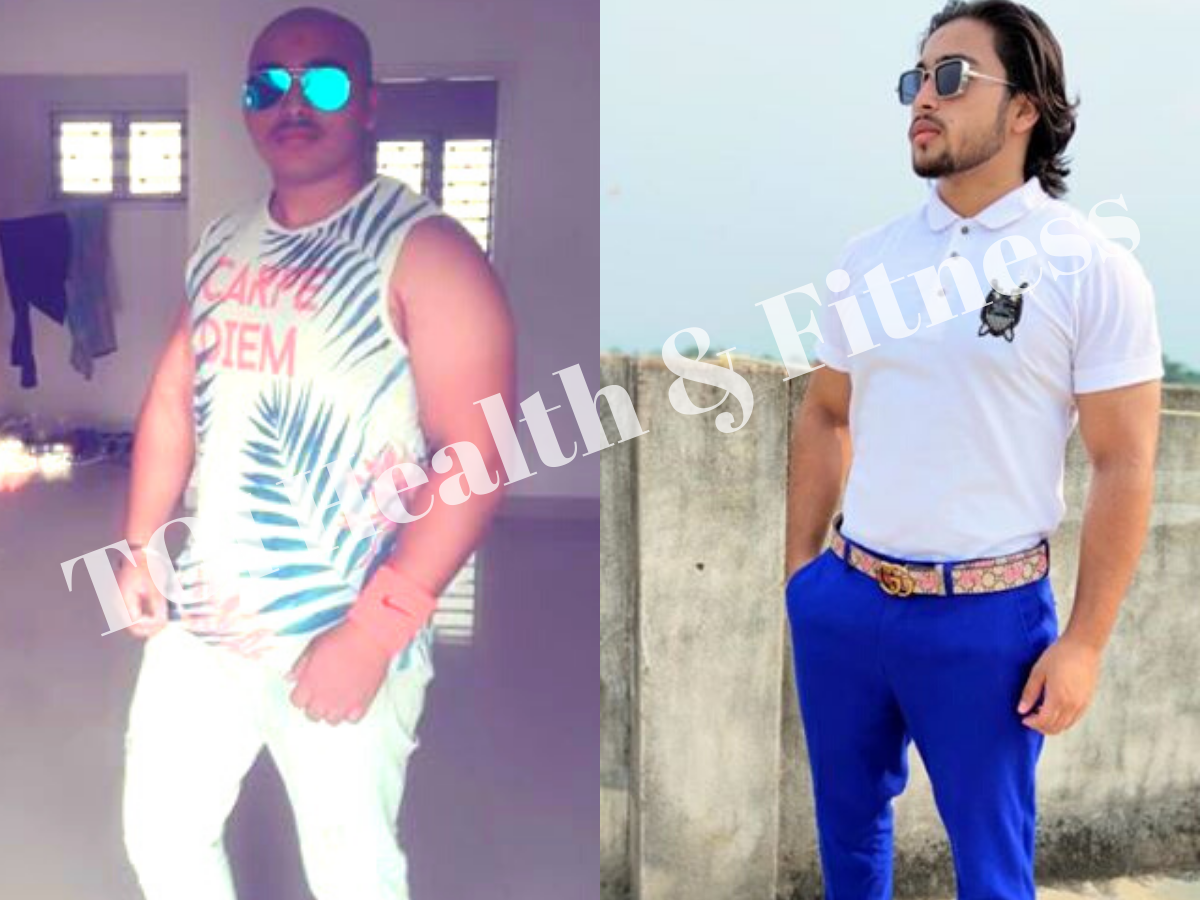 Name: Md Asad Quayam (Sam)
Occupation: Acting/Modelling
Age: 22 years
Height: 5 feet 7 inches
City: Jamui (Bihar)
Highest weight recorded: 100 kgs
Weight lost: 20 kgs
Duration it took me to lose weight: 3 months
The turning point: I will be honest. I was a big-time foodie and my whole world revolved around tasting different delicacies and savouries. Even though I had realised that I was gaining a lot of weight, I did not care about it. Slowly, I could see stretch marks all over my body and when I Googled the cause behind it, I was really shaken. I read somewhere that it could be a sign of very high levels of cholesterol in the body and it came as a shocker. I was also tired of namecalling and body-shaming and decided to turn a new leaf! So, one day, I decided to turn my life around by losing weight and getting back in shape and it is safe to safe that I have fulfilled my mission!
My breakfast: I either have egg bhurji (scrambled eggs) with 2 slices of brown bread and 200 millilitres buttermilk or 1 bowl of poha with buttermilk
My lunch: 2 chapatis with 1 bowl of daal (lentils) and a big plate of salad or 1 bowl of split grams
My dinner: Soya chunks with tomato puree and 150 grams boiled chicken
Pre-workout meal: I either have a glass of beetroot juice with mint and garlic (without sugar) or 1 spoon of black coffee in 200 millilitres water without sugar and 1-2 bananas
Post-workout meal: 10 almonds and 5 walnuts (soaked) and 100 grams of low-fat paneer or tofu
I indulge in: I eat Biryani on my cheat days because I absolutely love it and it also gives me break
My workout: I walk and run for 10 kilometres (alternatively) every morning. Additionally, I follow the NEAT routine ie. Non-Excercise Activity Thermogenesis which includes walking and taking more steps throughout the day. As my metabolism is low, I do my own errands and chores.
I hit the gym in the evening and workout under my trainer's guidance. A rough workout routine looks something like this:
5 minutes of warm-up and then I choose from:
45 minutes of cardio ( treadmill, elliptical, spin bike and skipping)
60 minutes of strength training
45 minutes of Zumba or MMA or CrossFit alternatively, four days in a week
Low-calorie recipes I swear by: Egg bhurji (scrambled eggs) with buttermilk or bowl of poha
Fitness secrets I unveiled: I strongly believe that weight loss is 70 per cent your diet and 30 per cent your workout routine. I know this for a fact as once I did try to lose weight without dieting but it did not work. So, keep an eye on what you eat and exercise at least 3 to 4 times a week. Make sure that you sleep for atleast 6 to 8 hours every day and drink plenty of water.
How do I stay motivated? In order to stay motivated, I used to watch motivational videos and was my own biggest cheerleader. Also, there were people around me who noticed my dedication level for fitness and they also played a major role in keeping me motivated.
How do you ensure you don't lose focus? I really love my new lifestyle and I want to do everything in my power to stay the same. Moreover, since I am passionate about modelling and acting, I want to stay healthy and committed to my fitness regime.
What's the most difficult part of being overweight? Undoubtedly, people's taunts hurt the most when you are overweight and struggling to lose weight. Moreover, you start gasping for breath even after doing the simplest of tasks and are not able to run fast enough. I had reached a point where I was not able to tie my own shoelaces and it was heartbreaking.
What shape do you see yourself 10 years down the line? As of now, I am really happy with the shape I am in and want to maintain the same for all the years to come. As I have mentioned before, I am really passionate about modelling and acting and since both of them require a certain degree of fitness, I make sure to strictly follow all the lifestyle changes I had decided on.
What are the lifestyle changes you made? I made a lot of changes in my lifestyle to bring out the positive developments in my overall body weight. Some of them included:
I started sleeping and waking up on time

I started eating on time
I completely shunned packaged products and junk food

I started drinking plenty of water throughout the day

I started taking stairs whenever possible

I completely shunned sugar from my diet


What was the lowest point for you? It was definitely when my clothes started to get tighter and tighter with every passing day. I had also started feeling unwell due to all the kilos I had piled on. However, it was the humiliation that I had to face because of my growing weight which hurt the most and I was determined to change that.


Lessons learnt from weight loss: Once I decided to transform my life by starting my fitness journey, I knew that I needed to learn a lot about fitness, in order to get back in shape. In the words of Sahil Khan, "Knowledge is power" and I am his biggest fan, so I swear by his words.
I started gaining knowledge from fitness trainers and nutritionists about diet, exercises and body postures. Once I gained a lot of perspective about training your body and eating healthy, I felt half the battle was won. I also realised that you need to stop making excuses and start from scratch, as your body is always ready to train, it is your mind which doesn't know its power.



Source link