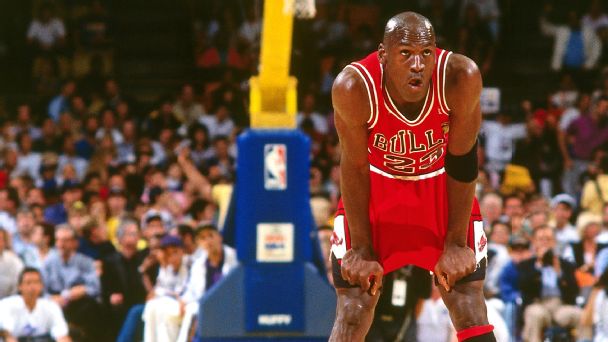 Editor's note: This piece was originally published on June 9, 2015. Game 5 of the 2014 NBA Finals will re-air tonight at 9:30 p.m. on ESPN and the ESPN app.
SAN ANTONIO — "Summertime" arrived in the first quarter of Game 3 and nestled in for the duration of the 2014 NBA Finals.
It breezed in on a crisp pass from Tony Parker at the 11:44 mark to Boris Diaw, who deftly shuttled the ball to Tim Duncan for an easy lay-in. It lingered when, with 8:55 remaining, Kawhi Leonard, who had scored 18 points in the first two games combined, slashed to the hole for a driving layup, the paint wide open with the Miami Heat's defenders stretched to contain the San Antonio Spurs' perimeter assault, Leonard exploding left past a gimpy Dwyane Wade, sidestepping Chris Bosh and artfully switching to a right-handed scoop as he reached the rim. It settled in 48 seconds later, when Parker took a Duncan screen on the right wing, drawing the attention of the Heat's defense, and, instead of launching a good look from 18 feet, flicked the ball back to an open Danny Green, who slid through the lane for a layup.
By midway through the first quarter, a quarter in which the Spurs would go on to make 13 of 15 shots, it was clear that what was happening was more than a passing front. It was something akin to climate change: The ball whipping around the perimeter from Parker to Diaw to Green to Leonard, who drilled an open 3-pointer from the corner; Green stripping Wade and glancing up to see Leonard already in motion, gliding up the floor as his teammate slung an exquisite pass right into his hands; the Spurs substituting players, the momentum continuing uninterrupted; a Green finger roll on a feed from Duncan, a Manu Ginobili pass-and-cut drive generated by the court vision of Patty Mills.
It was a symphony of cutting and dribbling and passing and scoring. San Antonio led 41-25 after the opening quarter. By halftime, the Spurs had erupted for 71 points on 75.8 percent shooting, a number their coach conceded afterward would be impossible to repeat. It was the finest shooting half in NBA Finals history, and the Spurs led the defending champion Heat by 21 points.
There have been a number of seminal moments in the NBA Finals, but they are usually framed by indelible individual images: Magic Johnson's baby hook over the outstretched arms of Boston's Hall of Fame front line. Michael Jordan's freeze-frame jumper over Utah nemesis Bryon Russell.
Here, too, something extraordinary was unfolding, yet it was remarkable for the acts not of a player but a team, one that had melded together to create a lyrical, mesmerizing stretch of basketball that was astonishing in both its elegance and its efficiency — the opening burst of a three-game stretch of arguably the greatest basketball ever played.
As the Heat retreated to their locker room, Miami coach Erik Spoelstra urged them, "We don't need the 10-point play. … Stay the course."
"I had never seen a team that hot," says former Heat veteran Shane Battier, "but we had all been around basketball long enough to know it would even out. They were going to regress to their averages — only they never did."
The Heat might have not realized it at that moment, but payback had arrived: Its name was "Summertime." And nothing — for the Spurs, the Heat or the NBA — would ever be the same.
---
IT WAS ONE year earlier, give or take a few days, that the Spurs had been on the cusp of locking up their fifth title in 15 seasons and cementing their legacy as the most enduring franchise in the NBA, the model of consistency and excellence. "I can remember 2013 like it was yesterday," says Sixers coach Brett Brown, an assistant under Spurs coach Gregg Popovich at the time. "I'm thinking, 'Can you believe this? We did it. We beat LeBron, Wade and Bosh on their home court for our fifth championship. There's 28 seconds left and we're up five and the ropes are coming out and I'm saying to myself, 'This is the most amazing championship of them all.'
"And then, bam! The rug is pulled."
With 19.4 seconds left and the Spurs up 95-92, Miami's Mario Chalmers dribbled up the left sideline, marked by Parker. James set a high screen, forcing Leonard, the Spurs' best defender, to switch onto Chalmers in the corner. Chalmers slung the ball back to James at the 3-point line, and, with 11.5 seconds left, James released a 26-foot rainbow jumper as Parker and Diaw charged toward him. The shot bounced high off the rim, but because Diaw chose to contest James' shot, Bosh, who was left unblocked underneath, corralled the rebound and shuffled to his right. It was then that Bosh spotted one of the most potent weapons in NBA history, the very player and shot the Spurs feared:
Ray Allen, alone, in the corner.
It's easy to forget today that Allen's game-tying corner 3 — a shot the analytically inclined Spurs had identified years ago as the best in basketball — merely sent Game 6 into overtime. Even after the Heat won in the extra frame, a deciding Game 7 awaited.
Yet Allen's shot — and the failure of the Spurs to close out the win — inflicted a wound that could not heal in time to salvage the series.
"I've thought about that play every day, without exception, four, five, six, 10 times a day," Popovich said. "I always will." When the Spurs were in the huddle before the final possession, they had identified that very look — the Ray Allen corner 3 — as the one to guard against at all costs. And as the stupefied San Antonio players shuffled off the AmericanAirlines Arena floor, Popovich gathered himself outside the Spurs' locker room. He knew he had work to do.
"I've never seen our team so broken," Parker says.
"That game killed me mentally," Ginobili admits.
The coach instructed his players to dress quickly and meet him on the team bus. The Spurs had booked their favorite Miami haunt, Il Gabbiano Restaurant, in anticipation of celebrating their title-clinching championship win. In the wake of a crushing turn of events, Popovich had insisted on keeping their reservation at the waterfront eatery.
"Pop's response was, 'Family!'" Brown says. "'Everybody to the restaurant. Straight there.' We needed to regroup because everyone was dazed, wondering what the hell had just happened. Pop's instinct was to bring us together. Avoid the distractions. Block out the noise. He told us, 'Grab your wife, your child, your mother. We're all going to dinner.' And off to dinner we went."
During the meal, the coach visited each table like the father of the bride at a wedding. Pop lingered at Ginobili's side, murmuring encouragement; he spent a private moment with Duncan, who had stood on the sideline, helpless, watching the game unravel, having been pulled by Pop for defensive purposes; he bantered with family members to defuse the awkwardness and sadness of a night gone horribly wrong.
There were no impassioned speeches, no artful rallying cries. And two days later, when the Heat won Game 7, it left the Spurs to endure their most uncertain offseason in franchise history.
"It was so hard," says Spurs general manager R.C. Buford. "Especially hard to see Pop like that. I don't like talking about it."
Popovich waited four days, then held a meeting with his Big Three — the trio that had earned three championships over the past 11 seasons. His questions to Duncan, Ginobili and Parker were direct: What are we doing? Are we moving on? Are we staying? Are we done?
None could say with certainty. So they agreed to meet again later in the summer, when the shock of what transpired had subsided. "I thought about retiring," Popovich concedes. "Not so much because of the loss but because there are other things to do in life. I just wanted to sit for a while and see if the competitive spirit was still there."
Pop embarked on his annual offseason trip with his lifelong friends — his elementary school pal, a buddy from junior high and another from his years at the Air Force Academy. Their sojourns varied from year to year; for this one their destination was the backroads of Montenegro. Their personal guide? Zarko Paspalj, the chain-smoking former Spurs forward Popovich had persuaded Larry Brown to sign as a free agent 26 years earlier and who'd lasted all of 28 games in the NBA. (Pop's players are nothing if not loyal.)
When he returned home to San Antonio, he sipped a glass of his favorite Rock and Hammer pinot noir, relived the horrors of Game 6 and determined he wasn't done.
"As the summer wore on, I got angrier and angrier," Popovich says. "I wanted to pull the guys back together and appeal to them and challenge them. I wanted to ask them, 'When you are kicked in the gut, how will you respond?'"
He reconnected with his veterans in early July. "We had to make a decision," Pop says. "Was it going to be, 'Well, that was fine, the basketball gods were against us,' or was it going to be, 'Wait, wait, wait, wait. Let's investigate this.'"
Duncan chimed in; he wanted back in. Parker, too. Ginobili, the only free agent among the trio, craved another chance more than any of the others. The 2013 season had been the toughest of his career — he was 35 years old and had battled nagging injuries all season. Ginobili felt his effectiveness was limited by his health. But what if it was something else? What if he was too old to continue to play with the same verve that had been his trademark? After the devastating Finals loss, he retreated to his native Argentina to begin working with a Spurs trainer on further toning and conditioning his body for the rigors of an NBA season. Ginobili normally competed for his country each summer, but this time, when Argentina departed for Venezuela in August to compete in the FIBA Americas Championship, Ginobili stayed behind.
"I wanted a chance to do better," Ginobili explains. "That series was a drag on me." He agreed to a two-year deal with San Antonio for an average of $7.2 million a season, a 50 percent pay cut from his 2013 salary.
Less than two months later, the Spurs held training camp at the Air Force Academy, Popovich's alma mater, where he traveled to Eastern Europe with his military basketball team, spawning his fascination — and admiration — for foreign-born players.
The reasons for the venue change were multi-layered; Popovich liked the idea of training at a more isolated location with an elevation of 6,000 feet and wanted to expose his team to the military disciplines that had shaped his own career. (On their first day in Colorado Springs, Popovich ran them through a 16-step obstacle course and had them sing the Air Force fight song.) But in the days prior, the Spurs had reconvened in San Antonio, the team gathering at the practice facility, where Pop rolled video of the excruciating Game 6 loss.
Parker groaned as he watched the images flicker on the screen. Popovich said nothing when Ray Allen's corner 3 went in — again.
He didn't have to.
"We needed to mourn that loss so we could move on," Buford explains.
With the Spurs' core returning and the roster bolstered by the signing of marksman Marco Belinelli, Pop envisioned a larger role for Leonard, a shy 22-year-old whippet with impossibly long arms, huge hands and exceptional defensive instincts. Leonard, who joined San Antonio in a 2011 draft-day deal with Indiana, arrived with a suspect perimeter game but, like Green and Parker before him, had spent hours under the tutelage of Chip Engelland, the Spurs' shooting guru, and had emerged with a new release point and 3-point range to accompany his natural attributes.
As San Antonio prepared for the 2013-14 season, the ages of the team's Big Three read like the jersey numbers on an NFL running back depth chart: 37, 36 and 31. Critics had written the Spurs off as a team whose time had come and gone; the core was too old and the emerging replacements too inexperienced. Still, Duncan believed the continuity fostered by their organization equipped them with a deep understanding of each others' personalities and tendencies. "Our experience," he explained, "is one of our most valuable assets."
As was their shared anguish.
"When I came to Miami in 2011, I had never seen a team with a bigger edge than that Heat group that lost to Dallas in the Finals the year before," Battier says. "So I inherited that pain. The focus was so strong with that group that we could have played anybody — line 'em up, any historical team you want — and they would have had their hands full.
"You can't quantify that kind of hunger, that desire, that sense of loss from the year before, but it's real, and the Spurs had it."
When the playoffs started, Duncan silently strode to the front of the locker room and wrote down "16" on the blackboard: the number of wins San Antonio needed for a championship.
Before every playoff game, Popovich held off on his pregame speech until his power forward had walked up to the board and crossed the number off as the wins mounted, from 16 to 15 to 14, all the way down to the final four victories needed to defeat the Heat.
And as for the crossing out of those final four? This time they had a plan.
IT'S THE FOUNDATION of jujitsu, a Japanese martial art — using the strength of your adversaries to disable them. It was Olympic hockey coach Herb Brooks using the overconfidence of the Soviets to defeat them in one of the greatest upsets in hockey history. It was Ronald Reagan, who, at age 73, was questioned in a 1984 presidential debate whether he was too old to govern, turning the tables on his opponent by declaring, "I will not exploit, for political purposes, my opponent's youth and inexperience." It was Muhammad Ali's rope-a-dope defense against power-punching George Foreman in 1974's Rumble in the Jungle. Turning an opponent's strength against him, in truth, is as old as competition itself.
And so when the Spurs won 62 games in the regular season and knocked off the Mavericks, Trail Blazers and Thunder in the playoffs, it was all, in a way, a preamble to a greater gambit. And, this time, Popovich was armed with a deeper roster that would enable him to set his strategy in motion.
Miami's defensive aggressiveness had long been viewed as one of its biggest strengths. The Heat's ability to jump passing lanes, implement precise rotations, close out shooters and clog passing lanes had enabled them to force turnovers on a league-high 17.6 percent of opponents' possessions, leading to 19 percent of the Heat's offense.
The effectiveness of that defense centered on James' ability to intimidate offenses with his superb athleticism, completely annihilating teams with thunderous transition dunks off their miscues.
"If LeBron isn't moving," Buford says, "then he starts playing in the passing lanes and creating offense off steals. Then he's like a freight train in transition. You can't stop him."
But what if, instead, the Spurs were able to stay even a fraction of a second ahead of those Miami rotations, forcing the Heat into what they termed "the mixer," a mode of recover, recover, recover, the endless pursuit of a constantly moving ball? For James, that would mean extra movement, more rotations, more ground to cover — more frustration, more fatigue.
Those responsibilities indeed fell to James, in part, because his veteran-heavy Heat roster sported an average age of 31.3 years in 2013-14, with a number of key rotation players, including Allen (38), Udonis Haslem (34), Battier (35), Chris Andersen (35) and Rashard Lewis (34) well past their primes. Wade was "only" 32, but that number increasingly felt like dog years.
Popovich knew the Heat had an aging nucleus that, because of its continuous postseason success, had played 15 more games than any other team from 2010 to 2014 (including 23 more games than the Spurs in that time). They were ripe to be worn down.
"For the most part," Battier says, "teams weren't talented enough to beat us when we were attacking their pick-and-roll. But if they were able to get the ball off against what were very precise defensive rotations, if we were off a little bit, if we were a step behind, it was going to cost us points."
It was also going to put additional, taxing responsibilities on the 6-foot-8, 240-pound frame of LeBron James, who played the game with the brute strength of an NFL linebacker. Making that powerful body rotate and switch and fly toward a bevy of 3-point shooters? By Pop's way of thinking, that was, by far, the best way to "contain" LeBron.
"You bet," Popovich says. "Let's say you have a great offensive player like Steph Curry. You want to make him work on defense, but to do that you need a great one-on-one player to give the ball to. We don't have a Kevin Durant, a LeBron, a James Harden, so we have to do it with pieces. And the only way to do that is to move the basketball and make the people guarding you move with it."
---
BEFORE GAME 3 of the 2014 Finals, Popovich made a lineup change with the series tied 1-1, replacing Tiago Splitter with Diaw, a deft-passing big man who can stretch a defense to the perimeter. The lineup of Duncan, Parker, Leonard, Green and Diaw had been used sparingly in the postseason — only 22 total minutes — but, even in that short time, it had a plus-15 differential and shot 62 percent.
Diaw, Popovich knew, was an exceptional facilitator with a high basketball IQ who could generate the ball movement the Spurs so desperately craved.
As Pop saw it, turning the Heat's defense against itself would require a seamless confluence of cutting, passing, screening and efficient scoring. His belief that Diaw could be the catalyst for that style of play proved to be prophetic.
"Pop had his own name for it: Summertime," Brown says. "It's when you're playing. Just playing. The ball's moving, and the game's flowing. You make a decision to shoot it, pass it, drive it. 'Point five.' That was the directive. You've got half a second. You've got a good shot, but he's got a great one. So you pass him the ball, and there it is. It's Summertime."
Miami hadn't lost a home playoff game in 11 consecutive postseason appearances. In Popovich's mind, the Spurs' best — and perhaps only — chance of upending the NBA's back-to-back champion in its own building was to ensure the ball didn't linger in anyone's hands for more than half a second, or .5.
And indeed, in the early moments of Game 3, after Lewis' layup provided the Heat with their first (and only) lead of the game at 4-2, courtside fans in Miami's AmericanAirlines Arena could hear Popovich hollering the mantra he had implemented in training camp at the Air Force Academy: "Point five! Point five! Point five!"
Sharing the ball was hardly a novel concept for the Spurs; one season earlier, they had assisted on 64.1 percent of their field goals, third in the NBA. But good ball movement wouldn't be enough to beat LeBron and the Heat. It had to be great. "It had to be perfect," Popovich says. That meant no hesitation, no selfishness, no mental lapses. Because of San Antonio's athletic limitations, the Spurs' margin of error was slim. There was a danger in making the extra pass, particularly against the Heat's active defense that preyed on passing lanes and turned turnovers into devastating offensive opportunities on the other end. But there were also secondary upsides.
"We're not the most athletic team in the world," Popovich says, "so if we're taking uncontested shots and the other team is taking it out of the net all the time, that's huge for us defensively."
There was another upside: Although James averaged 28.2 points, 7.8 rebounds and 4.0 assists in the Finals, the strain of his added responsibilities on the defensive end — especially as he compensated for a hobbled Wade — were palpable.
"It was exhausting," says Cavaliers forward James Jones, who played with James through all four years of his tenure in Miami. "I don't think we'd ever seen them move the ball that much, that well."
Although the Heat expected the Spurs to loop and swing the ball to the weak side and run pick-and-rolls, they hadn't expected the accelerated pace and the barrage of 3s. San Antonio was tied for 16th in 3-point attempts in the regular season, and its 21.4 attempts a game was below league average. But in the playoffs, the Spurs shot 3s at every reasonable opportunity, including in transition. It was as if they had radically reinvented themselves overnight — like A-Rod suddenly stepping to the plate and deciding to bat left-handed.
"You could sense their frustration," Ginobili says. "LeBron had to work so much, and then we'd come down and hit another 3. I'm sure that was difficult for them, for him, but Pop told us after 2013 this was the way we had to play to beat them. If we went isolation, we had no shot.
"The mentality, especially for those three games, was not to give away a single possession. Just keep it moving, keep it moving — it was incredible. It was so much fun to play that way. So exciting. I can never remember a stretch of such great basketball before."
Golden State GM Bob Myers, who hired former San Antonio guard Steve Kerr as his head coach shortly before the NBA Finals began last year, watched with keen interest as the Spurs imposed their "point five" will on LeBron and the Heat.
"You feel helpless when you are defending against that kind of system — just helpless," Myers says. "After five passes, you throw your hands up because you've already made your seventh rotation on defense. That type of execution is demoralizing for teams to try to stop."
It was also brutally efficient.
---
THE BRAND OF BASKETBALL San Antonio unleashed in Games 3, 4 and 5 of the 2014 Finals was not just aesthetically pleasing, it was arguably the most efficient stretch of basketball in the game's history — and against, of all things, a two-time defending champion that had been to the Finals four consecutive times and featuring the game's most dominant player in his prime.
If you ask the players and coaches of the Spurs to embrace this notion, they will not; humility is the default in the world according to Pop. Yet the numbers overwhelmingly support the notion that they accomplished something historic.
Consider:
"Guys move, cut, pass. … It's all for the team. It's never about the individual. That's their brand of basketball, and that's how team basketball should be played."

LeBron James, after Miami's series-ending loss in Game 5
According to Basketball-Reference, the Spurs scored 120.8 points per 100 possessions in the 2014 Finals, the highest rate since Basketball-Reference began tracking such data in 1985-86.

NBA.com player tracking data determined the Spurs passed the ball 472 more times than the Heat in the 2014 Finals. The disparity was even more evident in Games 3-5, when they averaged 157 more passes per game. And, as Popovich had assumed, that crisp, quick passing led to efficient scoring from multiple contributors. For further proof, look no further than San Antonio's true shooting percentage as a team through those final three games: an astounding 65.1 percent. The individual season champion, Kyle Korver, shot 65.3 percent. "We would have had to play the greatest Games 3, 4 and 5 to overcome that," Battier says.

How radical had the offensive redesign been? In San Antonio's 2014 first-round series with the Mavericks, it had averaged 18.3 3-point attempts per game, which accounted for just 23.6 percent of its field goal attempts. In the second round against Portland, the Spurs had taken an average of 19.2 3-point attempts, for 21.7 percent of its offense. According to ESPN Stats & Information research, San Antonio's 3-point shooting in the 2014 Finals accounted for 32.6 percent of its total offense. The Spurs had attempted an average of 23.6 3-pointers a game in the Finals, second in Finals history, and made 44.8 percent.

San Antonio dominated Miami in just about every conceivable category in those final three games: overall shooting percentage (54.2 percent to 45.2 percent), 3-point shooting percentage (44.8 percent to 38.2 percent), field goal percentage in the paint (65.6 percent to 53 percent). The Spurs dished the ball out for 71 assists to Miami's 44. They outrebounded the Heat 113-94. They even shot more free throws (80-71).

According to Basketball-Reference, the Spurs' offensive rating for Games 3-5 of the Finals (124.9) is the best on record for the past 29 seasons. The 1999-2000 Pacers (120.2) and the 1986-87 Celtics (120.2), each of whom lost the title in the years referenced, were tied for second.

But perhaps the most impressive stat is the bluntest of all: Over the previous three seasons, a span of 293 regular-season and playoff games, the Heat had not once lost three straight games in regulation with LeBron in the lineup. The Spurs not only won the last three games of the 2014 Finals but beat the Heat by an average of more than 19 points a game.
Pacers president and Celtics legend Larry Bird was on that 1987 Celtics team whose offensive rating the Spurs eclipsed in 2014. And Bird, for his part, says the Spurs' performance ranks at least among the best of all time.
"It's right up there," Bird says. "I know Pop doesn't like to say much, but he had to be thrilled to death with what happened. I'm sure they all went back and said, 'Man, we'll never top this.'"
Or, as a defeated LeBron James said, after Game 5: "That's team basketball. It's selfless. Guys move, cut, pass. You've got a shot, you take it. But it's all for the team. It's never about the individual. That's their brand of basketball, and that's how team basketball should be played."
---
IF A MEASURE of an athletic performance is its impact on the history of the sport, then consider the fallout from the Spurs' title. LeBron James, denied his chance at a three-peat in a Miami uniform, rocked the league later that summer by spurning the Heat and returning to his native Ohio with the Cleveland Cavaliers. He later conceded that such a move would have been untenable had Miami won a third title and that he "probably would have gone back, just to chase history."
Perhaps James, a student of analytics, had examined the data and recognized that San Antonio had solved the puzzle of how to puncture the armor of the seemingly impenetrable Heat. (Coincidentally, in facing the Warriors in this year's Finals, James is encountering a team whose offense is predicated upon the exact same principles the Spurs used in last year's Finals.) When asked to comment on how exacting it was to chase all those Spurs shooters, James answered, "I really don't want to talk about that. I'm trying to forget about it."
In the initial aftermath of Miami's loss, no one in the Heat locker room spouted off, threw chairs or issued proclamations of any sort. Mostly, according to Battier, Wade and Jones, the team exhaled after enduring the grind of advancing to four Finals in four years. The Spurs had wilted them like no other team.
And then it was over. LeBron — gone. Battier — retired. Wade and Bosh? Left to pick up the pieces along with Heat president Pat Riley, who saluted the Spurs for staying together in the wake of devastating disappointment, something his own superstar chose not to do.
"They found their nirvana through their adversity," Riley says. "That doesn't happen often like that, when you lose the way they did in 2013. It usually destroys a team, makes them go the other way, especially when there's aging. They played three of the greatest games that anybody has ever played. That's what it takes. It takes that kind of adversity and great players and, most importantly, mature, grown-up individuals who have been in the profession a long time, who can take the game of basketball to another level. But that's what they did."
San Antonio wasn't the only franchise to recognize that sharing the ball and shooting 3s was a model for success. In 2014-15, the league average of 3-point attempts was a record 44.8 per game. For comparison purposes, just three seasons earlier, the league averaged 36.8 attempts a game.
Five of the top 10 teams that have taken the most 3-point shots in a season in NBA history did so in 2014-15, led by the Houston Rockets (32.7 three-point attempts a game). The two teams in the Finals, Cleveland (27.5 attempts) and Golden State (27.0 attempts), were in the top five in 3s attempted this season.
As for passing, according to NBA.com data, the raw numbers indicate there were roughly 733,164 passes in the NBA in 2013-14, the year the Spurs won their championship. This past season, that number increased by roughly 5,418 passes (exact numbers are not obtainable) — an average of about 4.5 more passes per game.
"Everybody in the NBA watched San Antonio and decided they wanted to play that way," says Suns general manager Ryan McDonough. "It's a copycat league. It was a good strategy, making the extra pass, and flying down the floor in transition and shooting 3s before the defense could get set. Defenses are so good today that, if you give them time to settle in, it's almost impossible to score."
As for Popovich, although he admits that the stats related to the Spurs' Finals performance are impressive, he contends that watching Duncan amble up to the blackboard one final time and reduce the number of required victories to zero is the only metric that mattered.
"Championships are always wonderful," Popovich says. "But because of the circumstances, because of watching those guys stick with it all year and earn that opportunity again, it was the most satisfying thing to me — ever — in my career. I'm talking about at any level as a player or a coach.
"It's not even close."
Of course, Summertime can be fleeting. The 2014-15 Spurs, beset by injuries, were bounced by the Los Angeles Clippers in an epic Game 7 of the first round of the 2015 playoffs. And a month before his team was eliminated in the 2015 postseason, Ginobili recounted the exquisite stretch of basketball that had carried them to a championship in 2014 and ruefully acknowledged that it might never be duplicated.
"If you are going to compare yourself to those three games last year, you will never be happy," Ginobili says. "It's impossible. Too frustrating. I won't do it. Because nothing can compare to maybe the best games ever played."
Additional reporting from Tom Haberstroh.


Source link