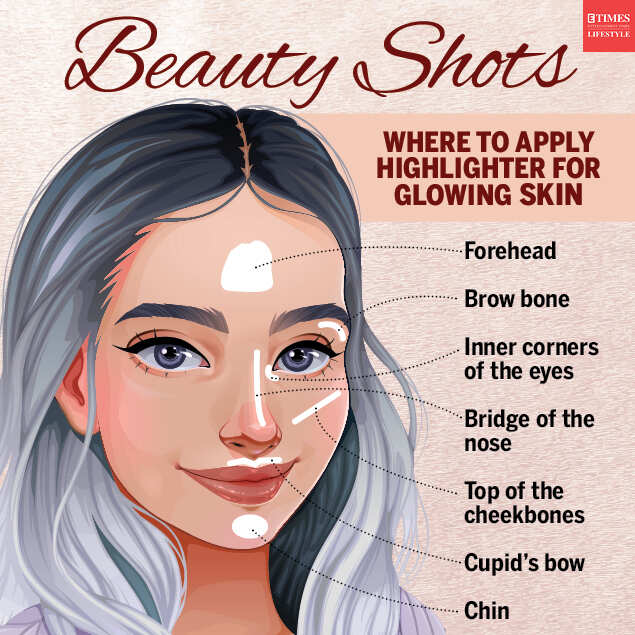 Want an ultra-glowing skin? Highlighter, the illuminating make-up product can do the magic for you! It comes in powder and cream forms and can transform your face instantly. Applying on the right spots can make your eyes look bigger and face luminous! To make the most of this shiny pigment, follow this Infographic guide and know seven ways of applying this product:

Centre of the forehead: Sparkle this, as this is the high point of your face. This will help to lighten up your complexion instantly.
Brow bone: Applying highlighter below the arch of the eyebrows will help to define the eye area.
The inner corner of the eyes: This trick can make your eyes look more awake and bigger.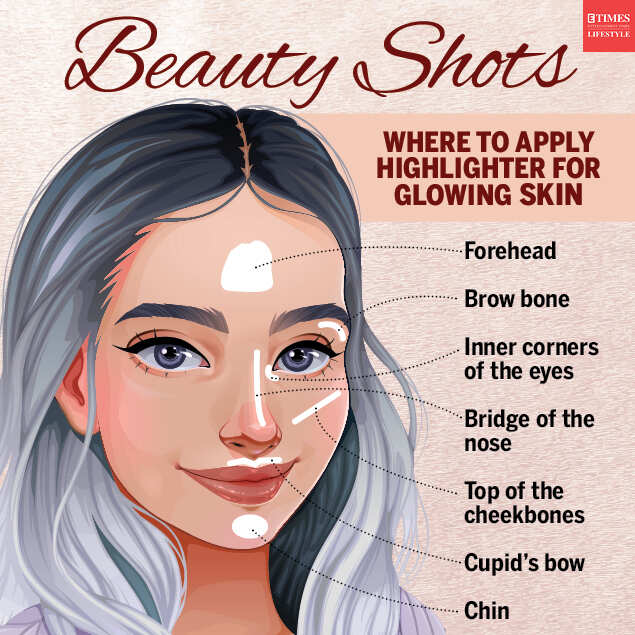 Bridge of the nose: If you are contouring your nose, the highlighter can do the trick and make it look slimmer. If not, you can just dab a little bit of highlighter to fake that natural glow.
Top of the cheeks: This spot can help highlight your cheekbones. After applying the blush, you can sweep the highlighter in a diagonal line for extra definition.
Cupid's bow: This key spot will make your lips pop and also highlight your lip colour.
Chin: To achieve an evenly glowing skin tone, apply a bit of product on the chin area.



Source link